6/5/04

Roading in June

We've had quite a bit of rain lately, but the roadings have been going
as sheduled. The puppies born last year are getting out every week and
learning their job. They spend some time coupled with an older hound, and
also get some free time to learn to come back to the Huntsman on their own.
Chrissie has been doing a wonderful job with them.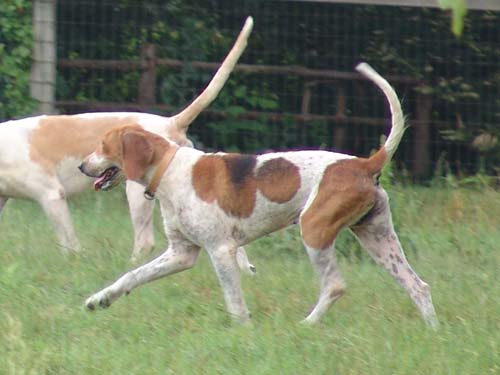 Jackpot, out of Tinker by Judge, entered 2000.
In the background is Hacksaw, also 2000 by Walker out of Harmony.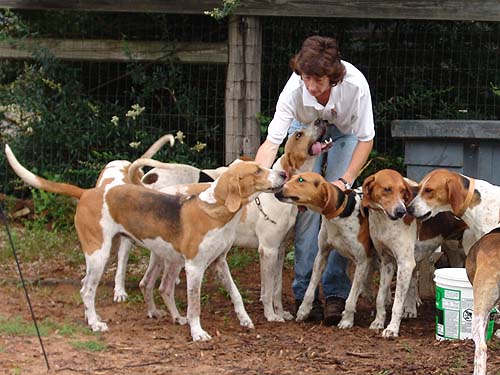 Chrissie coupling hounds.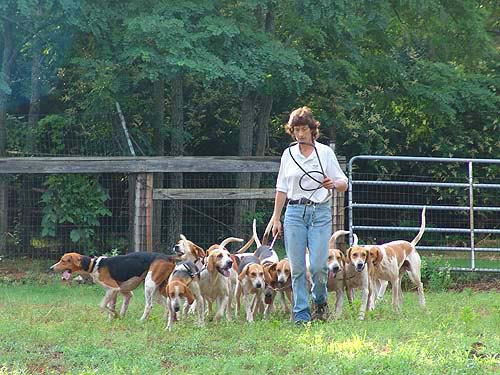 The puppies are being trained to follow Chrissie's lead.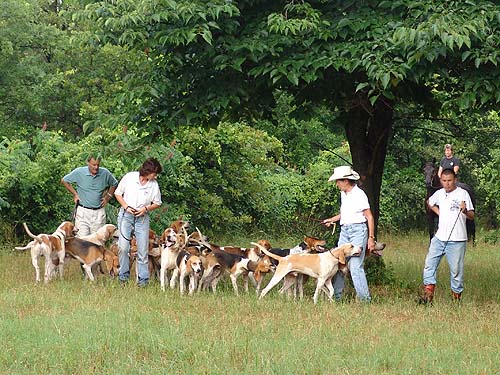 Mary Sue and Mark, on foot, helped keep the hounds focused on Chrissie.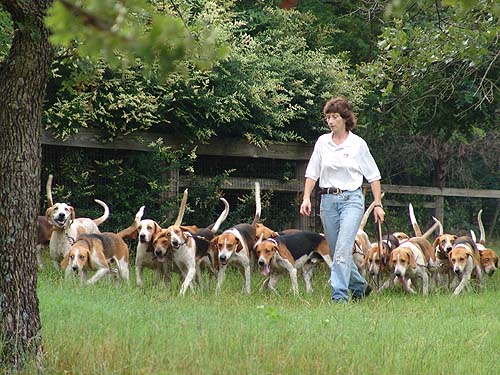 Following Chrissie and the hounds is great exercise...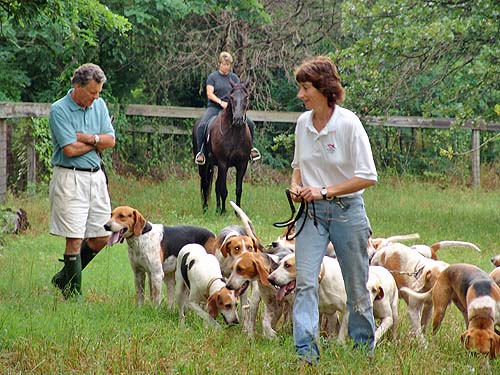 We had one horse follower out this weekend, Debra on a friend's TWH.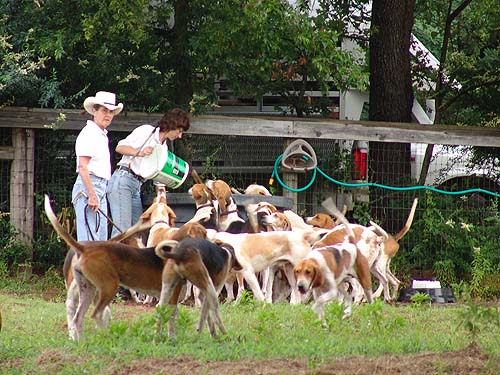 The hounds are glad for water after their work out.