7/24/04

Roading in July

Well, summer has arrived. We're going out earlier, but it's still
miserably hot. Even so, we had a good group of people today, 4
riders and 4 or 5 on foot. The puppies have been going out coupled
with the adult hounds and the adults have been keeping them in line.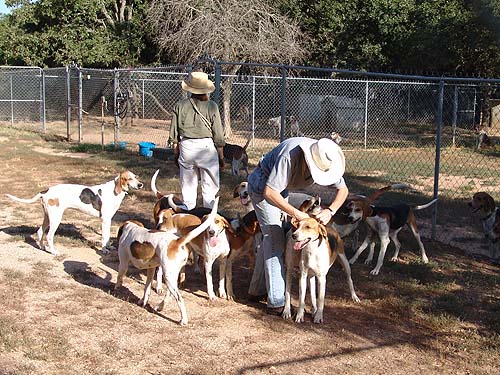 Chrissie and Mary Ann getting the girls ready to go out. They've been taking them out separately from the dog hounds, while the puppies get used to going out.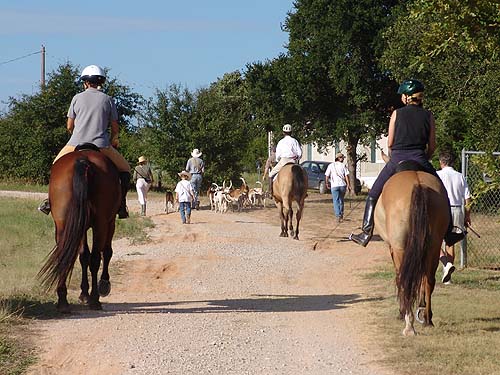 The horses stayed well back of the hounds.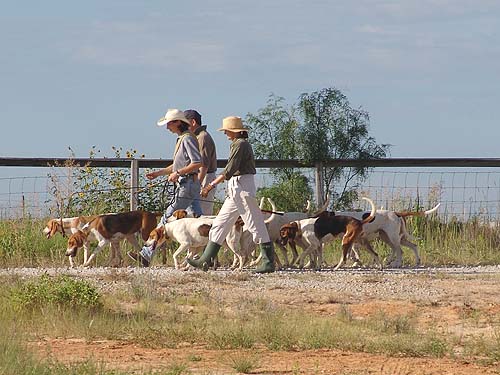 Chrissie, Mary Ann and Chris kept the hounds together.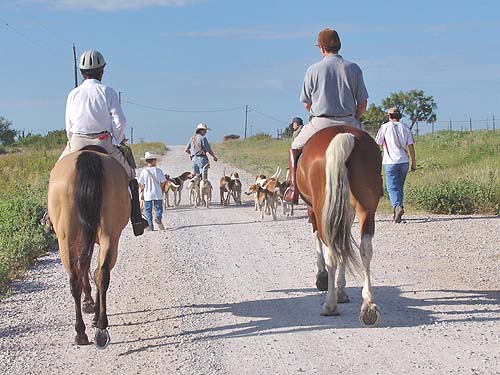 Mary Sue and Aver led the group of horses the first time out. They're both starting new mounts this season.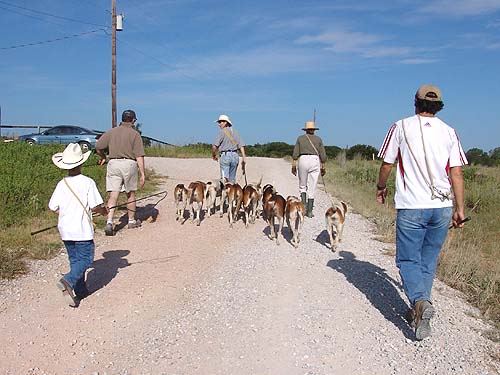 Gabrielle brought out a guest, and Mary Sue's grandson came along to help.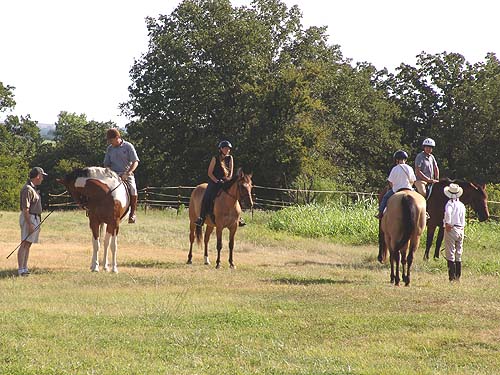 The group on horseback, waiting for the second pack to be ready.
Chris and Aver discuss the new horse.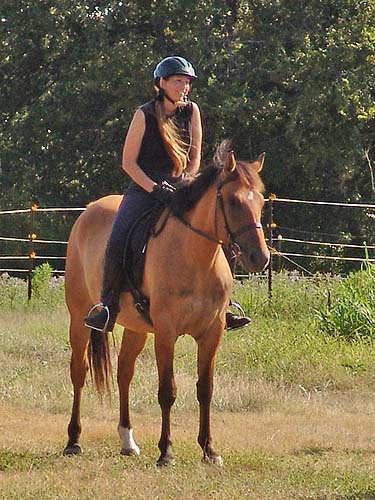 Jennifer's 3 yr old behaved herself nicely during the outing.
Bringing out the dog hounds.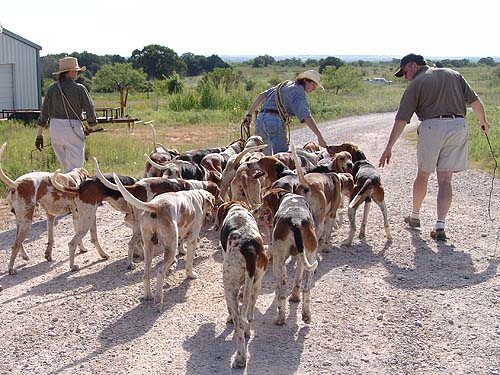 Chrissie and Chris are praising the adult hounds for helping to train the puppies.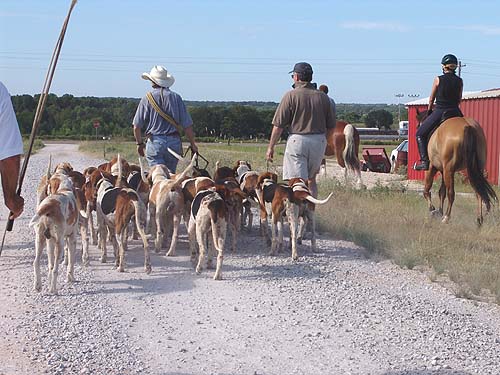 It's good for the puppies to see horses around. It prepares them for the hunting season.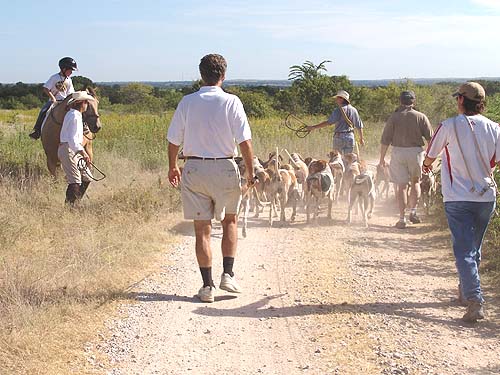 Hot and dusty on the road.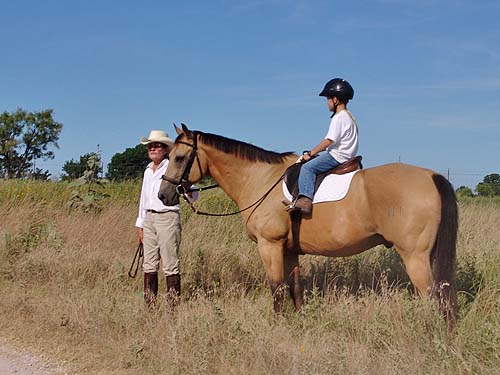 Introducing the next generation to hunting.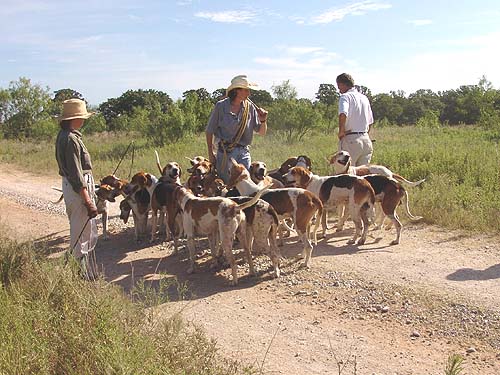 Make Way.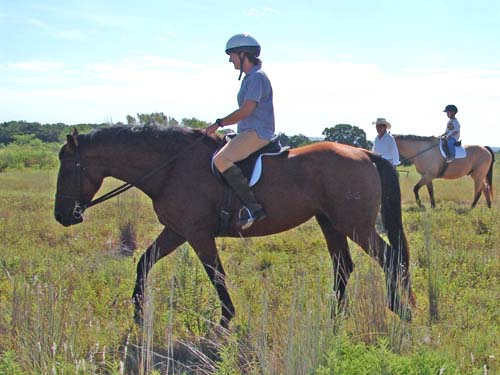 Gabrielle and her big mare.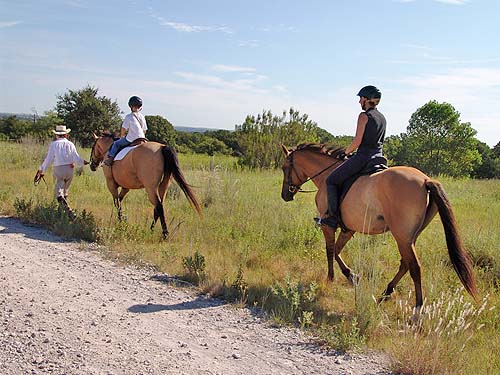 You don't have to bring a buckskin out to come roading, but you'd fit in....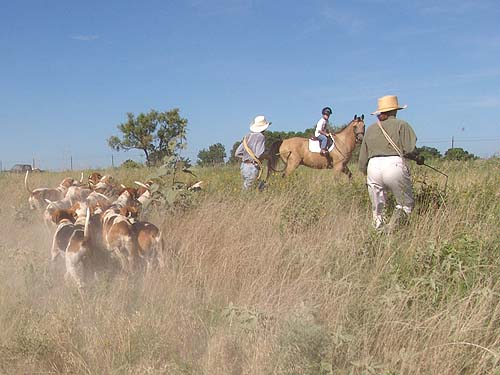 Crossing through the field to get back on the road.