6/19/05

Staff Ride in June

The property owners had more trails cleared,
so a group from the hunt needed to do a recognizance ride
and check out where the trails went. There was some
rough going, so it was nice to know in advance which
trails would be passable in the fall.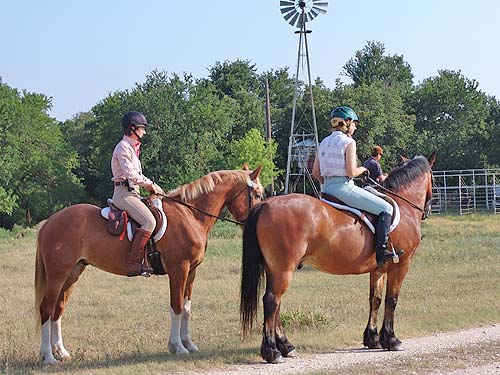 Chrissie on Wiley and Jennifer on Thuy, waiting to head out.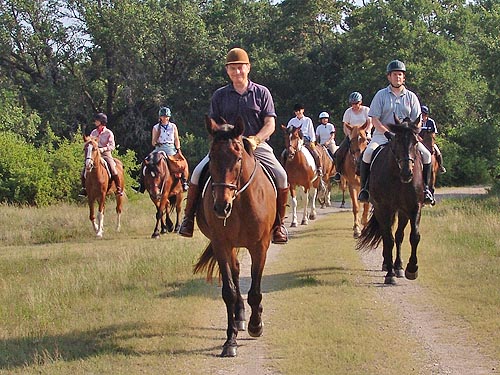 Aver on John led the way.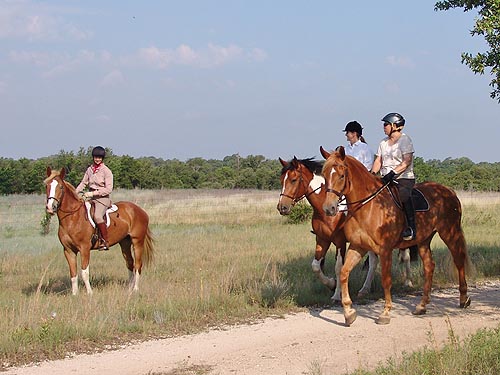 Chrissie and Wiley waiting for Mary Ann and Laura to pass.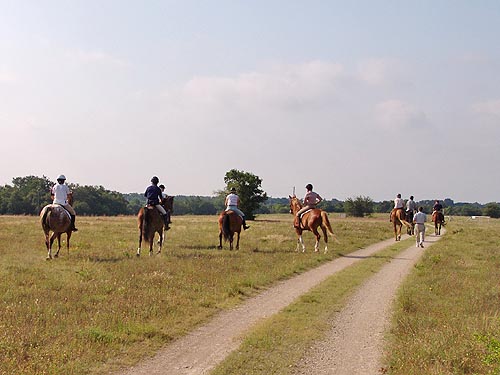 We had about 8 people out on horseback and Mark and Bart came out on foot.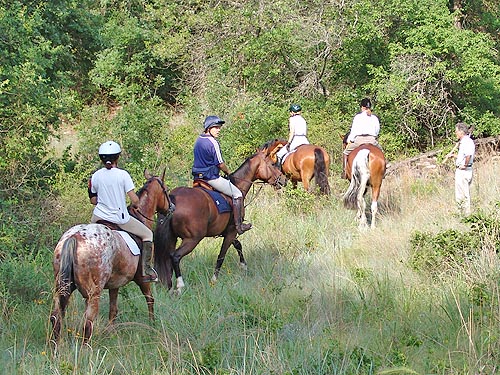 Dropping down into the bottom.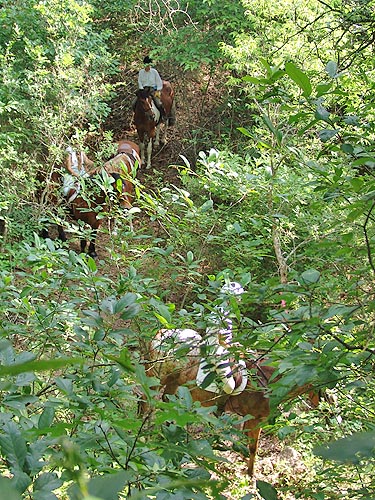 There are three of us in this picture. Mary Ann, Jennifer and Gabrielle.
This was one of those rough areas....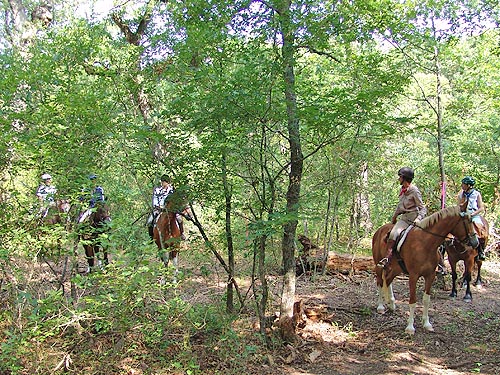 There were frequent stops to flag the path or clear the trail.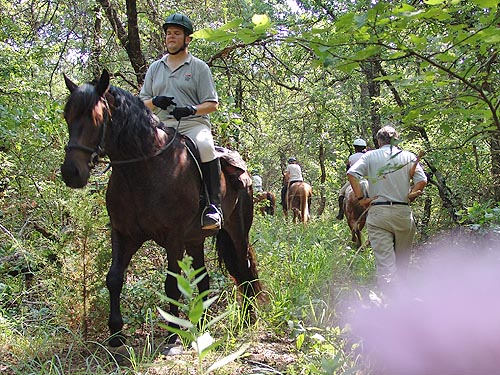 David and Othello checking out the trail.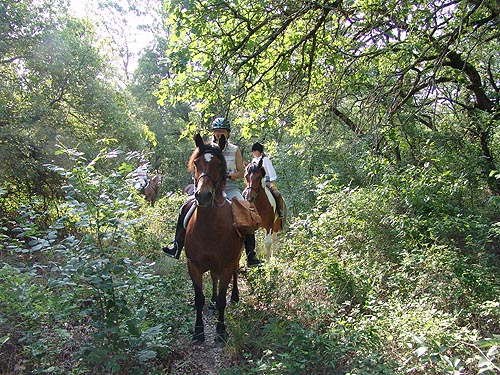 Thuy was a little surprised to see a photographer in the woods.