Hunting at Bedrock
We had good weather, good hound work, and a great time out hunting.
David and Othello waiting to head out.
Mary Ann and Aver watching the field assemble.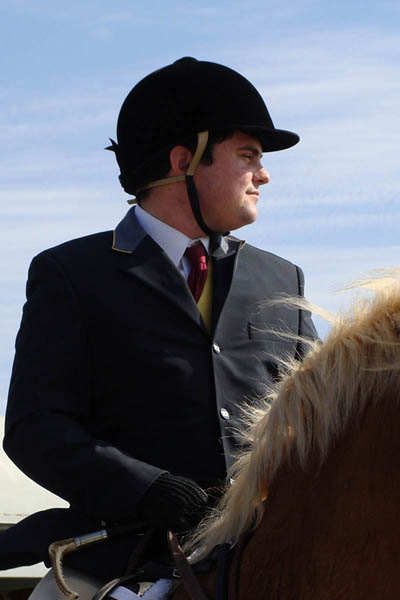 Jake sporting his Junior Colors.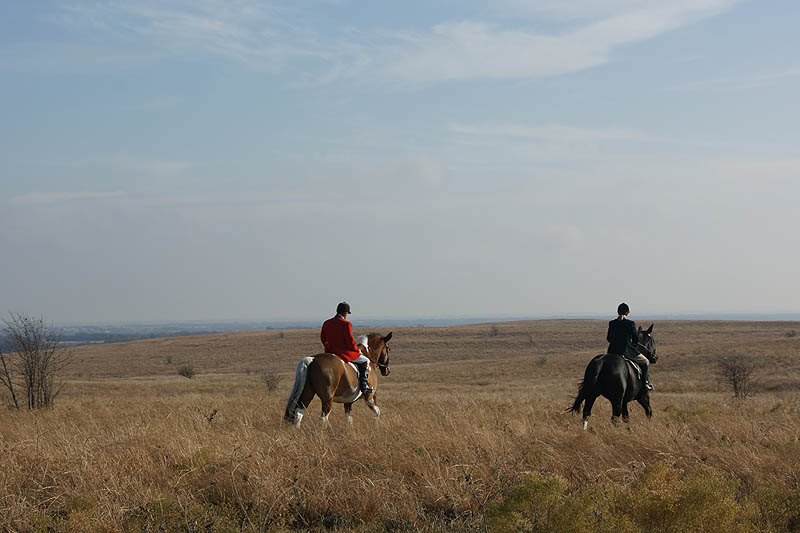 Mary Ann and Aver heading to their positions.
Katie and Jennifer guarding the East side.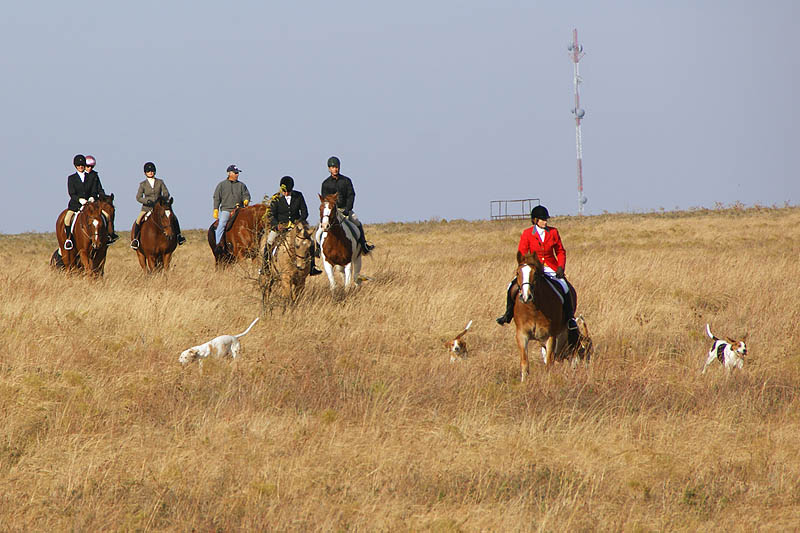 Chrissie working the hounds.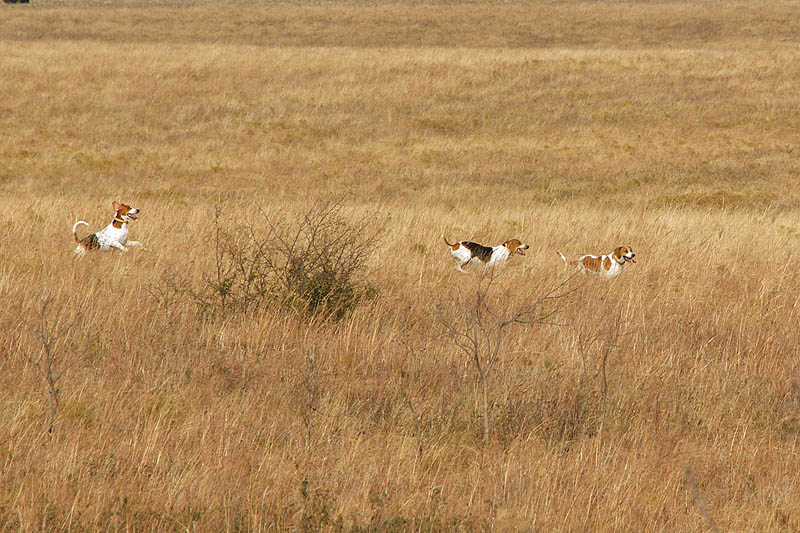 Hounds making their way through the tall grass.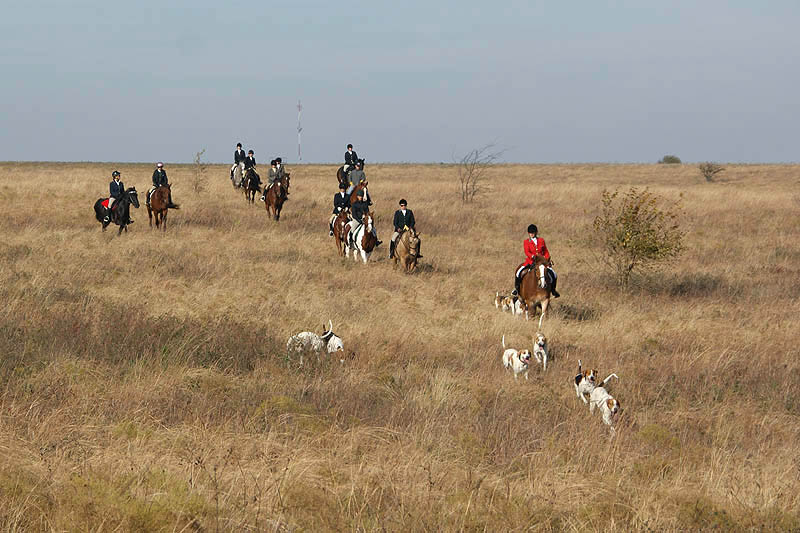 There were a variety of horses in the field.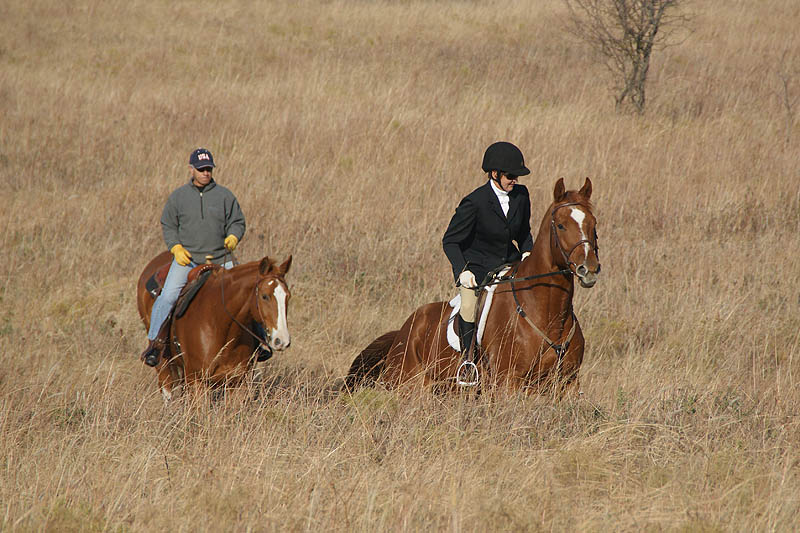 Navigating the rolling terrain.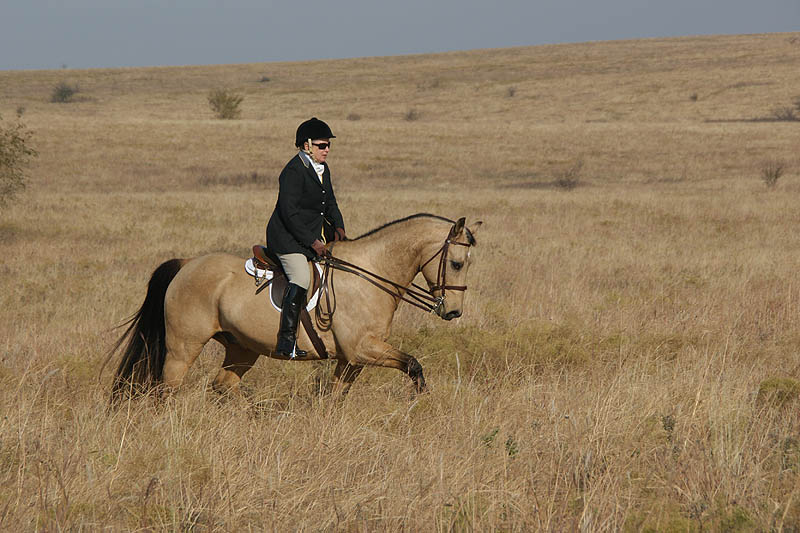 Dually knows his job.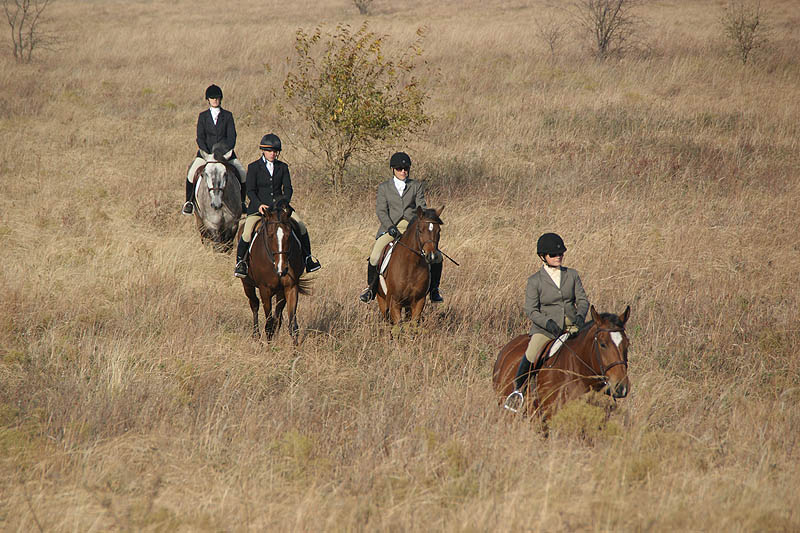 Horses and riders appeared to enjoy their time out with the hunt.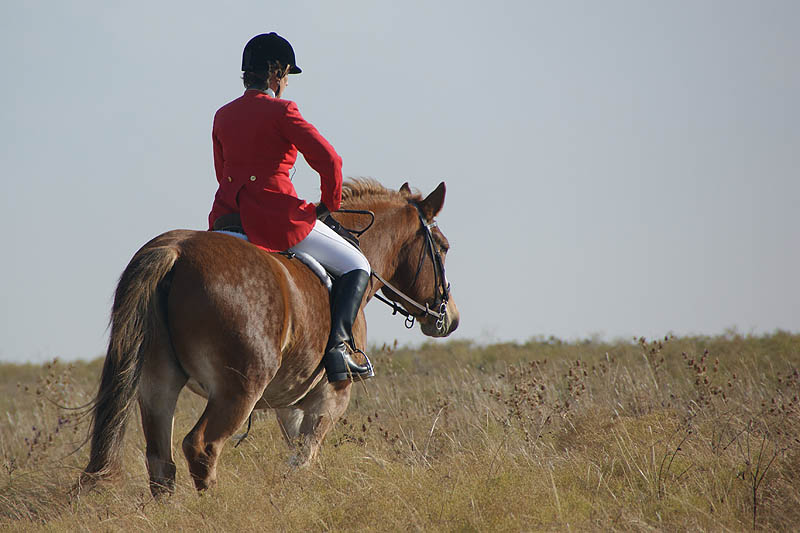 A good start to the formal hunting season.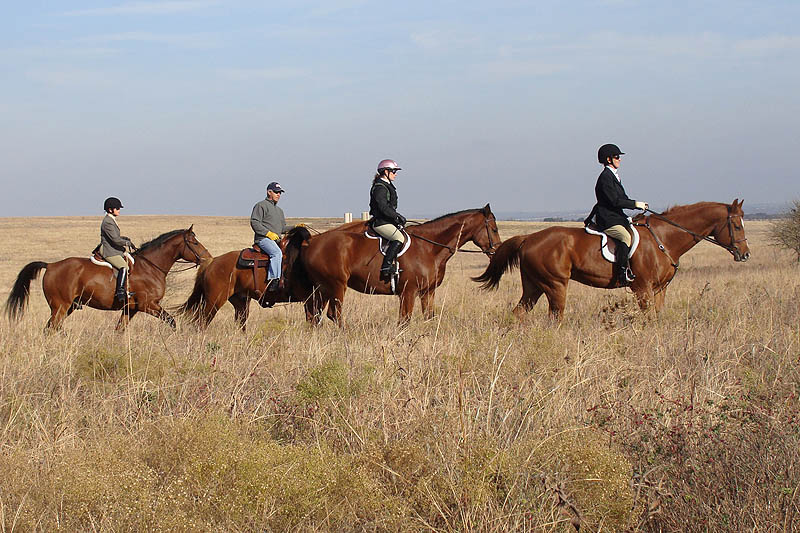 The field always had a good view of the hounds working.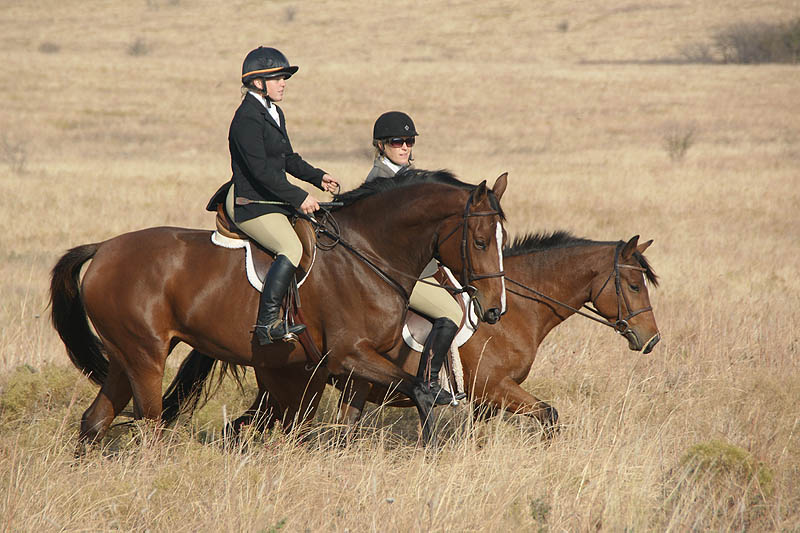 Big and small out in the field.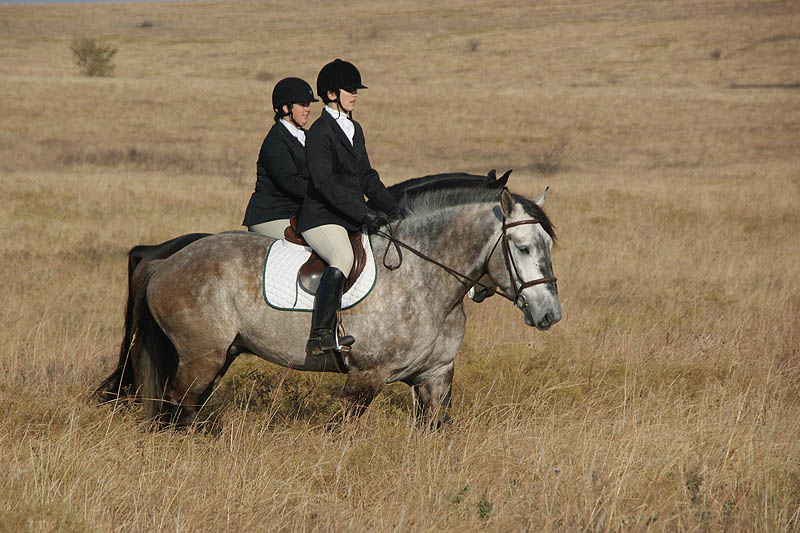 Harley was out with another guest.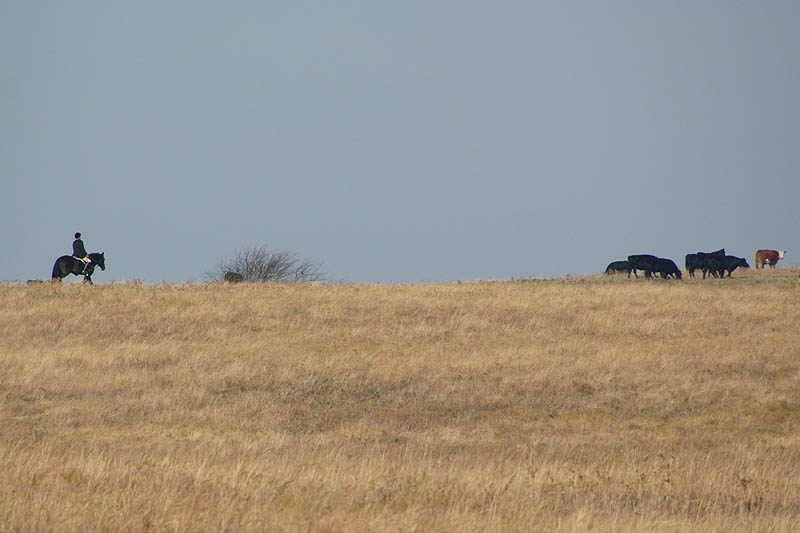 David keeping his eye on the cows.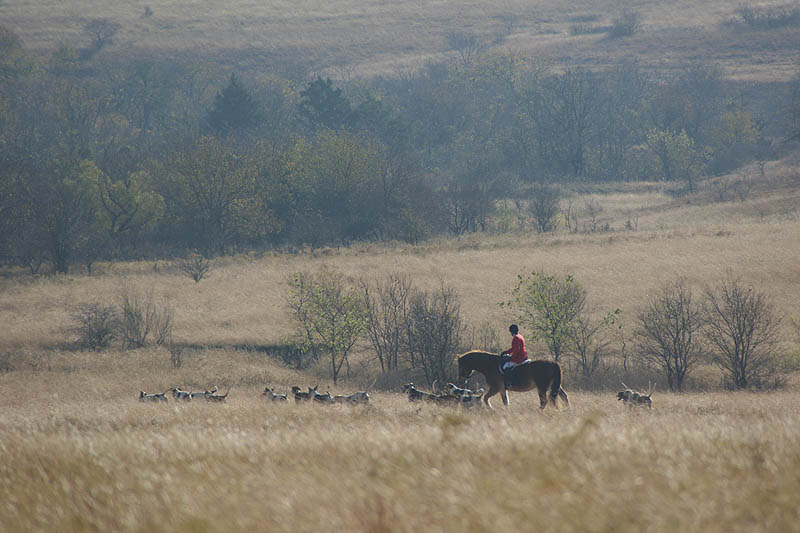 A lovely fall scene.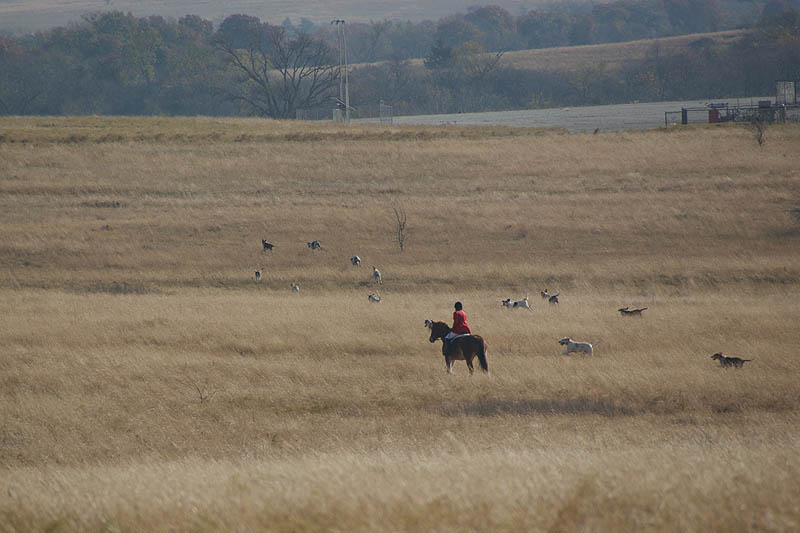 On the scent.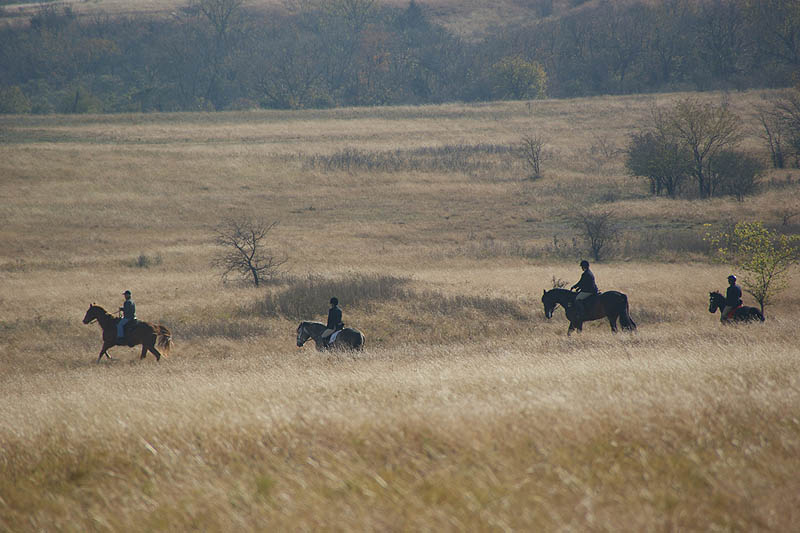 Keeping the huntsman in view.