Mission Statement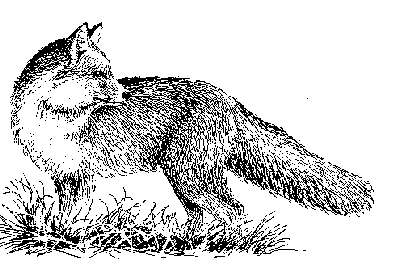 The purpose of the Hickory Creek Hunt is to provide traditional American-style riding to hounds by maintaining a pack of foxhounds and the country over which to follow them.
Fundamental to the Hunt is its devotion to sportsmanship, hound work, horsemanship, and country life. It proceeds within the American foxhunting tradition, which is older than the republic, elegant in its simplicity, and speaks to the present with the purity of its form.
There are countless organizations devoted to leisure activities with and without horses and dogs, but there are very few foxhunts. At HCH, foxhunting is about foxhunting. Everything we do reflects this. Its prevailing personalities are the country, the game, and the hounds.
It is also significant that change is afoot affecting land use, our connection to the countryside, and our relationship with animals. We must pay attention to what we care for or it may be taken from us.
A Message From the Masters
Over the years, foxhunting has had to contend with various challenges: outsiders who have wanted to impose their values on those who love the sport; urban sprawl that has eaten up hunt country; and the fast pace of modern life that cuts into the time that individuals can devote to foxhunting. Despite these challenges, foxhunting in North America has not only shown great resilience, it has prospered. There are more recognized hunts today than ever before. In a world where the countryside is changing everyday, foxhunting plays a unique role as a steward of wildlife and the land.
The Chase is Paramount to Foxhunting
Foxhunting in North America is a sport about the chase, not the kill. The true foxhunter rides across country behind a pack of hounds in order to hear and to watch how, with the help of their huntsman, hounds follow the twisting and turning trail of a hard running fox (or coyote) until he goes to ground or scent fails. The contest between fox and hounds is "level". We don't mar it with practices especially designed to kill foxes, such as bolting and digging out foxes, stopping earths, or closing refuge holes.
Because they can end the chase whenever they please, foxes and coyotes aren't afraid of foxhounds. They frequently run from half an hour to an hour and a half before calling it quits. Unless they make a mistake, which rarely happens, foxes live to run another day. The accidental death of a straight-necked fox is a calamity. Foxhunting in North America is not a blood sport. Anyone attempting to saddle foxhunting with this falsehood must be promptly and emphatically set straight. Familiarity with the facts is the way to influence public opinion. Many humane societies and animal rights groups, not knowing the facts, have distorted ideas about what foxhunting really is. Most Americans understand that wild animals are an essential part of our ecology, and are a national treasure. They must be made aware that those who provide coverts (habitat) and feed for foxes, who protect them from being shot, trapped, gassed and poisoned-namely foxhunters-are leaders in wildlife conservation.
-- Alexander Mackay-Smith
Re-printed, by kind permission, from "Chronicle Commentary," The Chronicle of the Horse, Vol. LV, No.38, Friday, September 18, 1992