11/20/04

Opening Meet at Rush Creek

With rain all week, we were a bit threatened for opening. Luckily
the weather held and we had a great turnout. There were kids on
ponies and long-time members out on new horses. We were
happy to see some newly-joined members out for the first time this year.
At the Tally Ho wagon there was much talk of the vertical mud
slide that all the horses handled with care. We didn't view any game,
but the hounds were hunting and we had some lovely chases during the day.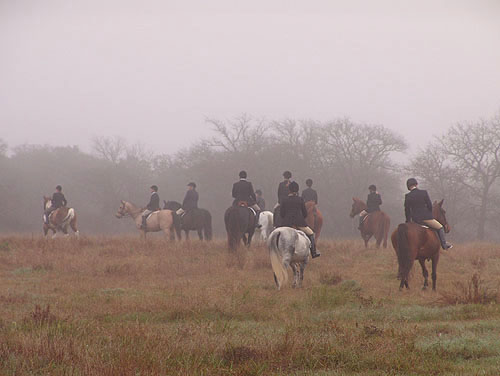 There was considerable fog as we headed over for the blessing.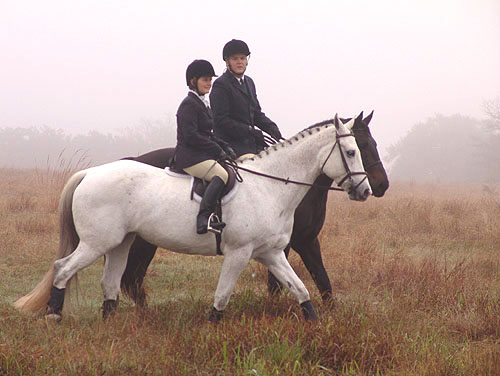 New FOH, Dave, and his guest, Carol made a contrasting pair out in the field.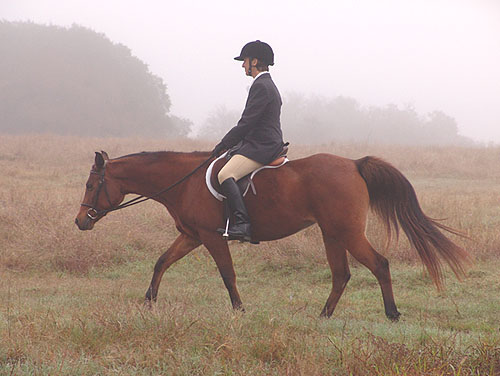 Claudia, a guest, heading to the blessing.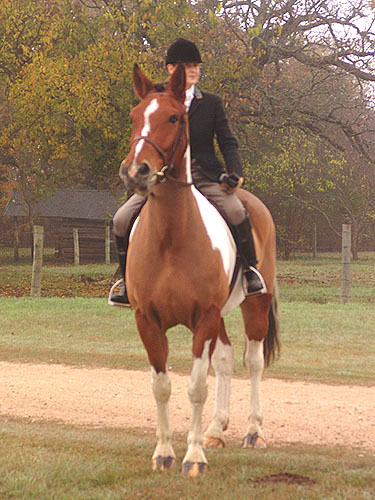 Mary Ann and Shorty were a striking picture.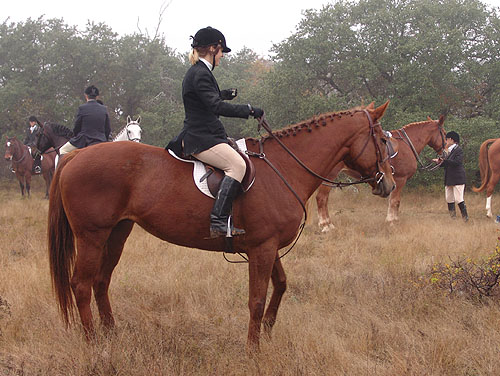 Angie enjoying a stirrup cup before the blessing.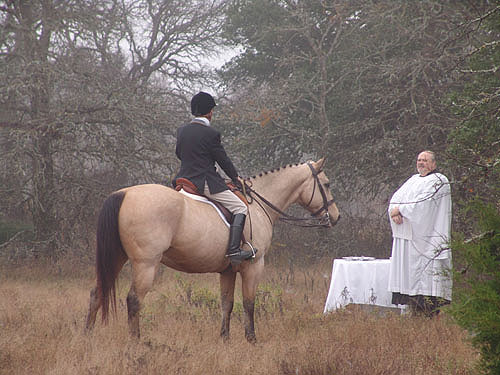 Mary Sue meeting with Father Holland.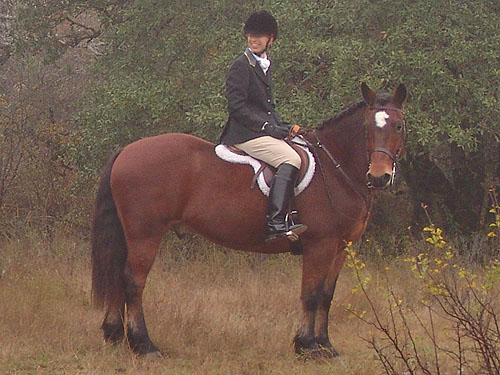 Jennifer wore her colors for the first time.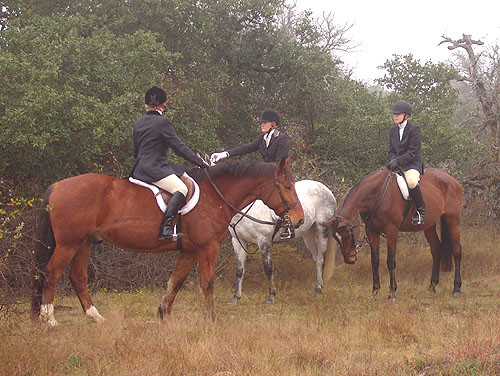 Tami, Barbara and Fallon chat before the blessing starts.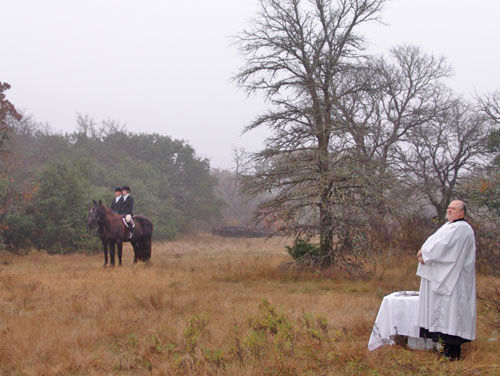 Courtney and Chris wait for the arrival of the hounds with Father Holland.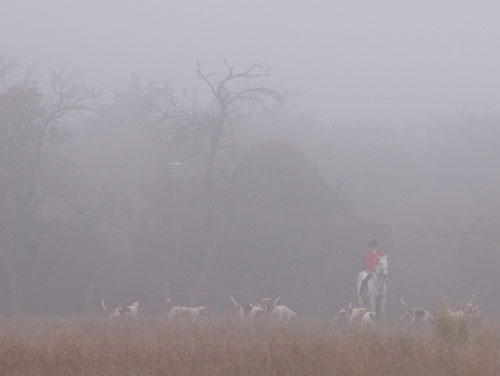 The huntsman and the hounds coming through the fog.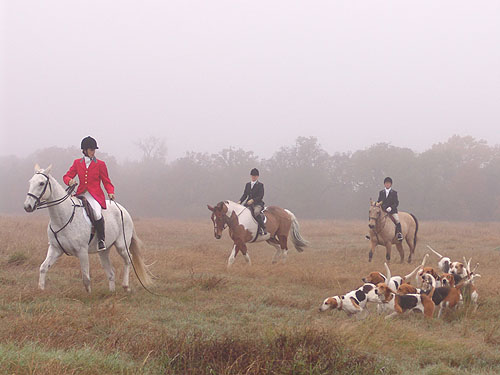 Chrissie and the Masters bringing out the hounds.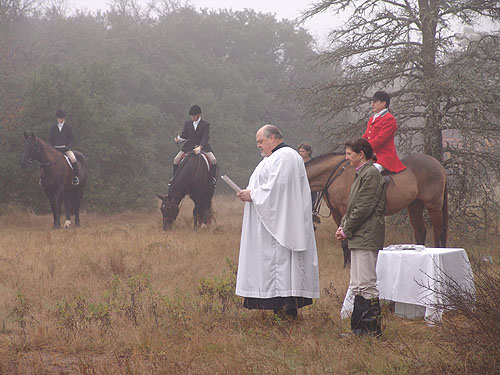 Father Holland giving the blessing.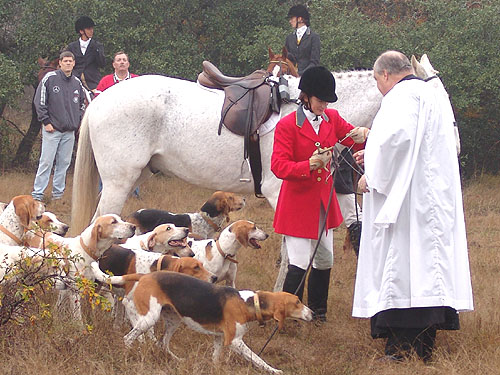 Handing out the St Hubert medals.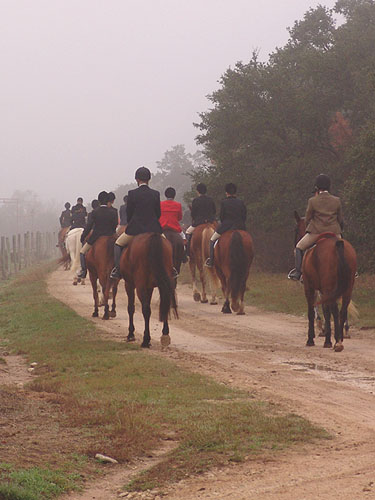 Second flight heading out.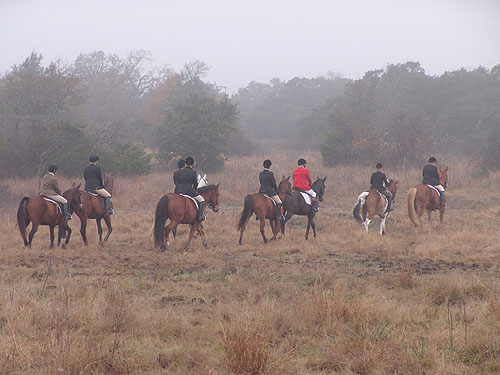 Laura led Second Flight on Babe.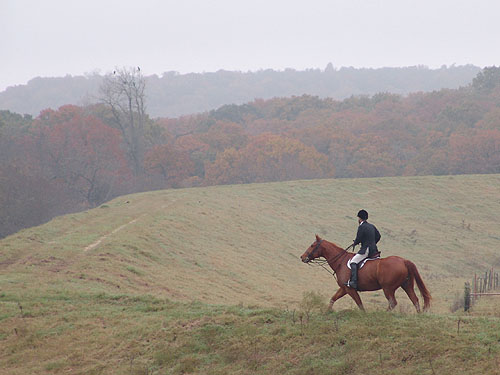 We only caught glimpses of Mark during the day as
he'd head off to patrol the edges of the property.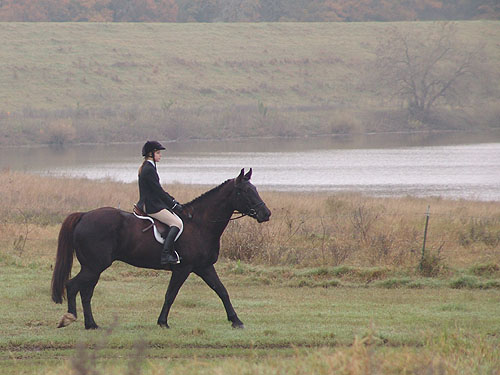 Courtney whipped in on Moon.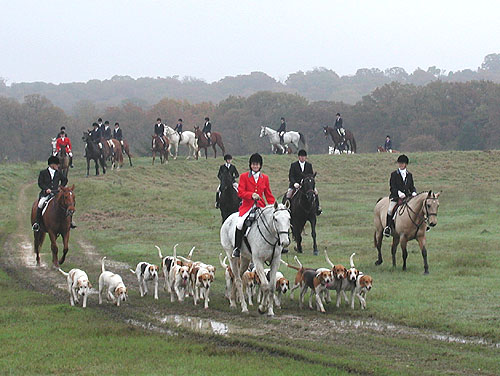 Roading in to the Tally Ho wagon.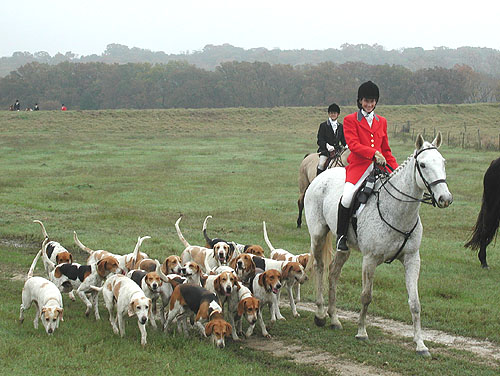 Chrissie was obviously pleased with how well the day had gone so far.